Your Personal Real Estate Assistant
Jacksonville
, Duval County
Jacksonville is a city in Duval County, Florida. As of the 2014 census, the city population was 853,382. According to the United States Census Bureau, the city has a total area of 757.7 square miles. An elevation is 12 feet (3.65 m) above sea level. The population density was 1,126 people per square mile. The median age was 35.7 years (Florida state median age was 41.8 years)…
know more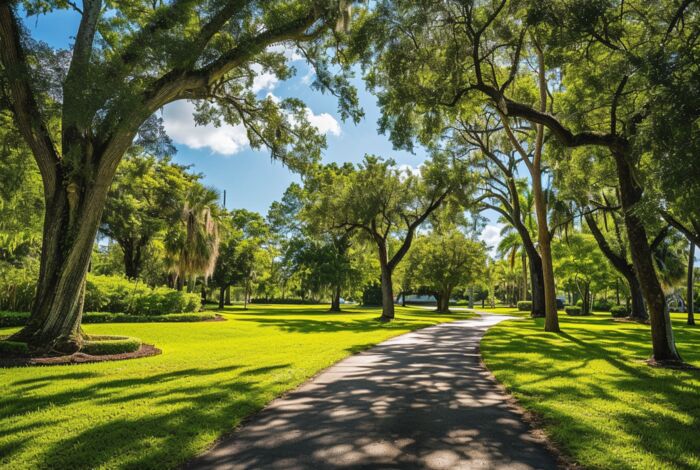 What's trending now in the market
Real estate agents "blackballed" home for...

by

TRD Staff

on 2021-10-16 at 6:00 PM

Canada may have a problem with real estate agents acting as a cartel that serves themselves rather than clients. An investigation by the CBC found agents steered buyers away from a property because it would mean a smaller commission. A buying agent and a listing agent in Canada typically split a 5 […]

Identity revealed of Saudis who amassed Florida...

by

TRD Staff

on 2021-10-16 at 4:00 PM

Saudi nationals with close ties to the royal family bought swaths of land around Orlando, Florida in the late 1990s. Their identities have been a mystery until now. They are the Ibrahim family, one of the most influential families in Saudi Arabia, according to the Miami Herald. The newspaper […]

Kanye West looks to sell sprawling Wyoming ranch

by

TRD Staff

on 2021-10-16 at 1:00 PM

Cody, Wyoming, may soon lose its most famous resident. Kanye West has listed his 3,800-acre ranch outside the town, asking $11 million for the sprawling property, the Daily Mail reported. It's known as Monster Ranch for the massive trout stocked in its 180-acre lake. The listing comes less […]
Homebuyer Tips for Finding the One [INFOGRAPHIC]

by

KCM Crew

on 2021-10-15 at 10:00 AM

Some Highlights The best advice carries across multiple areas of life. When it comes to homebuying, a few simple tips can help you stay on track. Because of increased demand, you'll need to be patient and embrace compromises during your search. Then, once you've fallen in love, […]

What Do Past Years Tell Us About Today's Real...

by

KCM Crew

on 2021-10-14 at 10:00 AM

As you follow the news, you're likely seeing headlines discussing what's going on in today's housing market. Chances are high that some of the more recent storylines you've come across mention terms like cooling or slowing when talking about where the market is headed. But […]

The Big Question: Should You Renovate or Move?

by

KCM Crew

on 2021-10-13 at 10:00 AM

The last 18 months changed what many buyers are looking for in a home. Recently, the American Institute of Architects released their AIA Home Design Trends Survey results for Q3 2021. The survey reveals the following: 70% of respondents want more outdoor living space 69% of respondents want a home […]
I know everything about Real Estate. Contact Me!
21063 Powerline Road Boca Raton, FL 33433
I take the time to listen carefully to understand my client's needs, wants and concerns. I will be ready to take quick action when required and spend more time with those who aren't quite sure which direction to take. My genuine concern for my client's best interests and happiness ensures the job is done!